FDM Technology
FDM (Fused Deposition Modeling) is an additive manufacturing technology that builds parts up layer-by-layer by heating and extruding engineering-grade thermoplastics. It delivers superior performance to a wide range of needs including functional prototypes, Jigs, precise tools and production parts.
Inkjet Technology
Polyjet Technology is an additive manufacturing technology by jetting liquid photopolymer material on surface. Then the photopolymer droplets are cured by UV light forming a thin layer of simulated plastic. Compatible with widest range of material options, such as digital materials, multi-colored materials and simulated materials.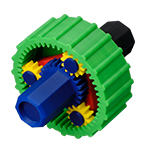 Stratasys offers the widest range of additive manufacturing materials, including clear, rubber-like and biocompatible photopolymer materials, and engineering grade thermoplastics with strength, heat resistance.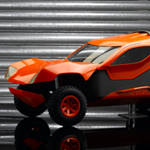 Our Printing Services pushes the limits of design and innovation with the best 3D printing and advanced manufacturing services. And we offer parts and prototypes which can be used as jigs and end-use products.
No Minimum Order Quantity.